Unity in Diversity Peace Garden
Scarritt-Bennett Center, Nashville, TN, USA
A few years ago, I had the pleasure to meet 14-year old Kiran Thawardas through the SAGE Foundation in India.

Kiran lives in Nashville, TN, USA. He was visiting family in Mumbai and had heard about GDF and was curious to find out more. So, we got talking about the 'Unity in Diversity' project. I remember the excitement in his eyes. Kiran said he was very interested in supporting the project develop, as he saw a huge need for intercultural and interfaith understanding. Not only in Nashville, but around the world.

Well.., Kiran's commitment has been breathtaking!

Within a few years, he has inspired and attracted many supporters and established the "Unity in Diversity Peace Garden at Scarritt-Bennett Center in Nashville, TN. Along the way, the Nashville team has organised numerous events and brought people together across different cultures and religions, and is continuing to build momentum.

Here is Kiran's latest statement: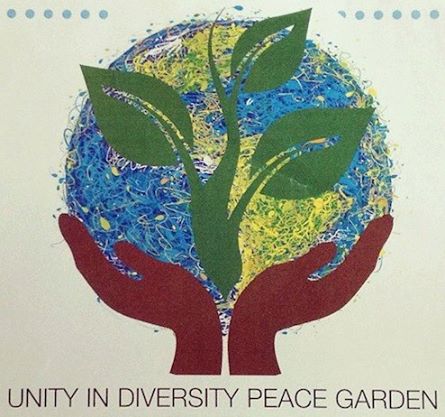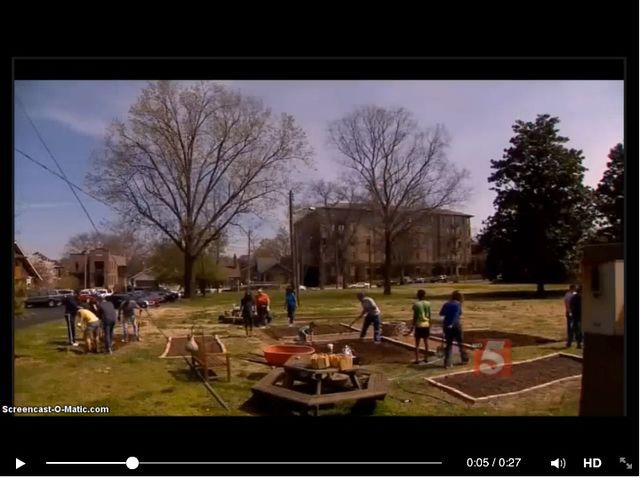 8 April 2014

Since I met with Mr. Gorgievski in 2011, the garden has progressed tremendously.

In the past few months, we have grown from four to eight garden beds and averaged close to 15 volunteers per week from all around the world, from those living on the Scarritt Bennett grounds to college students who recently moved from Saudi Arabia.

We have recently had a local news team volunteer at the garden that publicized it on the air. Additionally, Scarritt Bennett held events centering around the garden and the mission of Unity in Diversity including an interfaith blessing of the land, in which major religions were represented to bless the garden for the coming growing season and a culture and food workshop with an interfaith climate vigil this Saturday.

The garden is truly becoming a place where cultures and faiths are coming together to live harmoniously. Photos, videos and information can be found at our Facebook page at https://www.facebook.com/UnityInDiversityPeaceGardenAtScarrittBennettCenter.
 
Thank you,
Kiran Thawardas

------


On behalf of GDF and Unity in Diversity project partners, congratulations! Special thanks Kiran, the Nashville team, and Scarritt-Bennett Center. Your work is inspiring.  We are looking forward to joining you for the inauguration.

Peter (Pece) Gorgievski
Global Dialogue Foundation
On May 18, 2013, we had our celebration event, which was a great success. We were able to have fantastic dialogue and were able to get the word out about the garden.
Speeches - YouTube video below.
Photos - click here
Kiran Thawardas
15 June 2013 - This week, we were able to get plants put in the ground and the garden is officially growing! The plants are small at the moment, but in about two months, they should be large and we should actually be able to cook with these plants. I would just like to update you that the garden is going very well, and we are very happy with the progress that we have made. I have attached a few pictures of the garden as well.
Thank you,
Kiran